The third week of
June
didn't disappoint as the fishing for both halibut and salmon hit fifth gear. Ketchikan halibut fishing charters were totally dialed in as most clients hit their boat limits with halibut ranging from 10 to thirty pounds were the average. Furthermore salmon fishing charters in Ketchikan received a bountiful pulse of king salmon returning to surrounding area waters and with the opening of the more remote areas the fishing set ablaze. Combining these two fisheries with our halibut and salmon combination fishing charters left the rack filled out with beautiful catches of both halibut and king salmon and the first silver salmon of the season. Depending on what species you're after in this wide open Alaska fishery, the second half of
June
is when the stars start to align for the summer fishing season.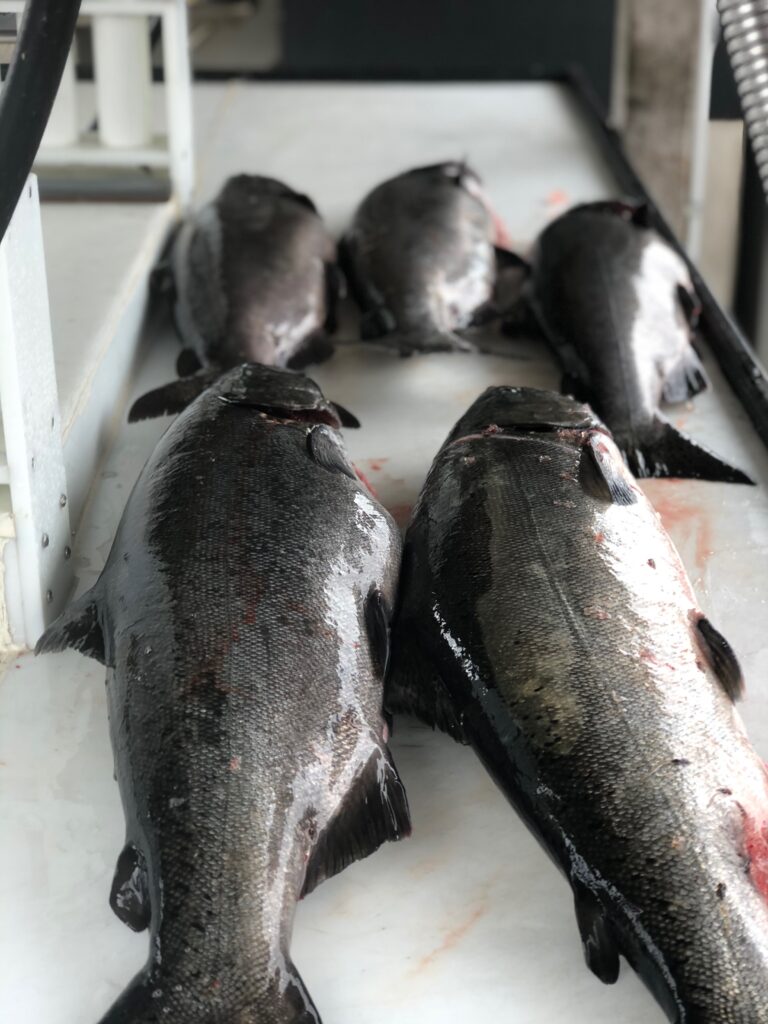 Ketchikan Salmon Fishing Excursions
The opening of king salmon on
June
15 for retention in the more remote areas around Ketchikan marks the date we all look forward to. While there's phenomenal fishing near town in the restricted opening zones,
June
15 sets the stage for charter fishing captains to pursue larger biomasses in the distant waters, up to an hour boat ride from downtown Ketchikan, where there's less boats and pressure. This opportunity was celebrated alike for clients and charter fishing captains as the catches for king salmon sky rocketed in comparison to the first two weeks of
June
. Fishing in theses faraway waters creates such serenity when clients really get to take it all in, the unparalleled rawness of Alaska's nature with wildlife abound and king salmon on the line. Multiple king salmon were landed on each of this weeks salmon fishing charters with 12-18 pound fish being the average size caught.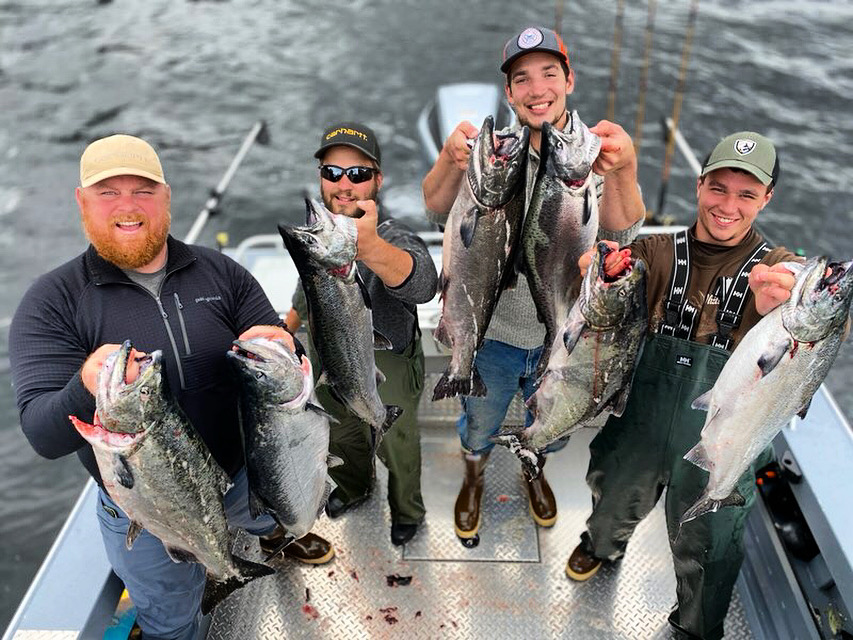 Ketchikan Halibut Fishing
Ketchikan halibut fishing charters also received a major uptick in not only catch rates per charter but size quality to match. The number if halibut caught on each halibut fishing charter not only increased, nut the time it took to catch them shortened, furthermore the larger sized halibut seemed much more frequent. It seems the halibut have finally awaken out of their offseason slumber and are hungry to devour our halibut fishing rigs. Many days this week we saw our boat limit of halibut caught in under an hour, which leaves time for other species to target, including king salmon, lingcod and rockfish. As an example, on
June
18 we caught our 5 halibut so fast that we still had time to land 2 gorgeous wild Alaska king salmon and 1 silver salmon, catching this numbers of species in under 2.5 hours of fishing is what really gets clients and captains enthralled in the experience.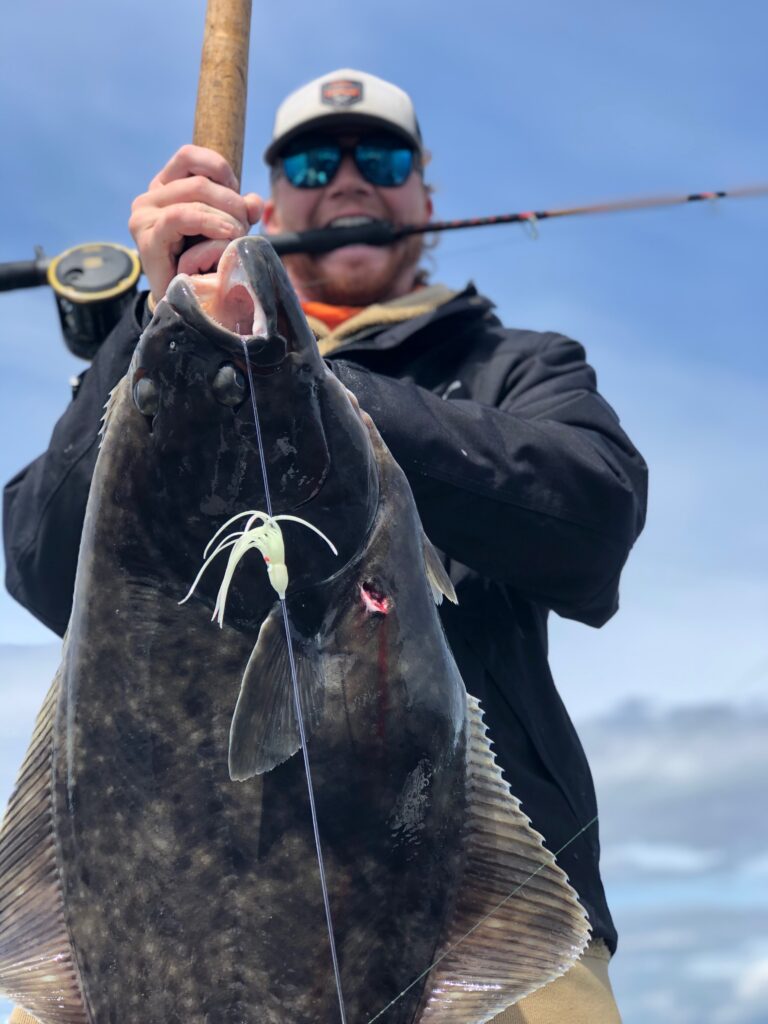 Halibut and Salmon Combination Sport Fishing Charter  
For cruise ship clients or fly in clients that are left to choose what species to target, we found many booked the halibut and salmon combination trip. This in turn alleviates that mentally straining decision of which fish to target. During our Ketchikan combination fishing charters we devise a strategic plan to target each species based on tides, fishing areas, water temperatures and bait concentration. Leaving the dock with a concentrated focus on where to begin fishing along with the why and why nots of each species instills the utmost confidence in our clients about the extensive amounts of homework and study we put into each trip. Hence the results of our catches in comparison to others lining up at the dock. This organized game plan lead to quick results catching king salmon on the tide change and then immediately following that jigging halibut off the bottom.