Charter Fishing in Ketchikan, Alaska for Halibut & Salmon
Privately Guided by Our Experienced Alaskan Fishing Captains. Ketchikan's Finest offers our clients the fastest boats, running to the richest fishing grounds to keep you on the fish!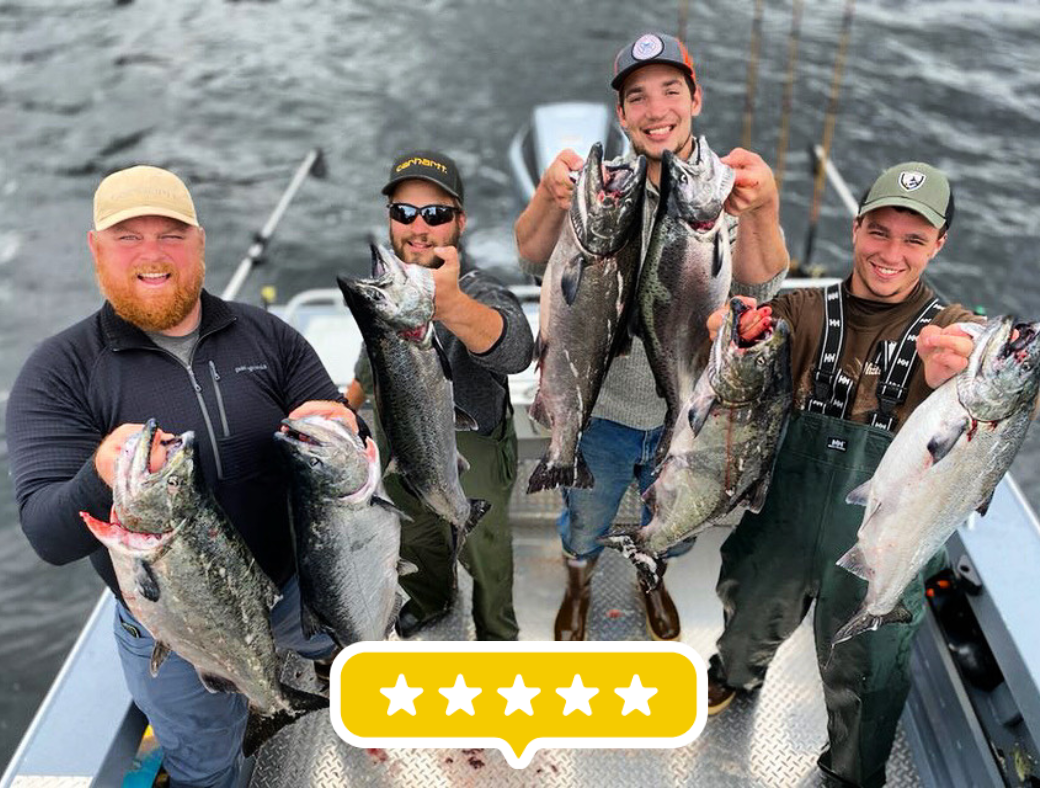 5-Star Rated Ketchikan
Fishing Charters
We do not add people to your trip! At Ketchikan's Finest Fishing Charters, we can accommodate up to 6 people for 4 hour charters all the way up to full day trips for guests of all experience levels. Our boats are conveniently located downtown and within walking distance of the cruise ship berths. Want to ship your fish home? We will arrange to process your catch too!
SELECT A CHARTER BELOW TO LEARN MORE!
MAKE MEMORIES FOR A LIFETIME!
Fish Processing & Shipping
We will arrange the processing and shipping of your Alaskan catch.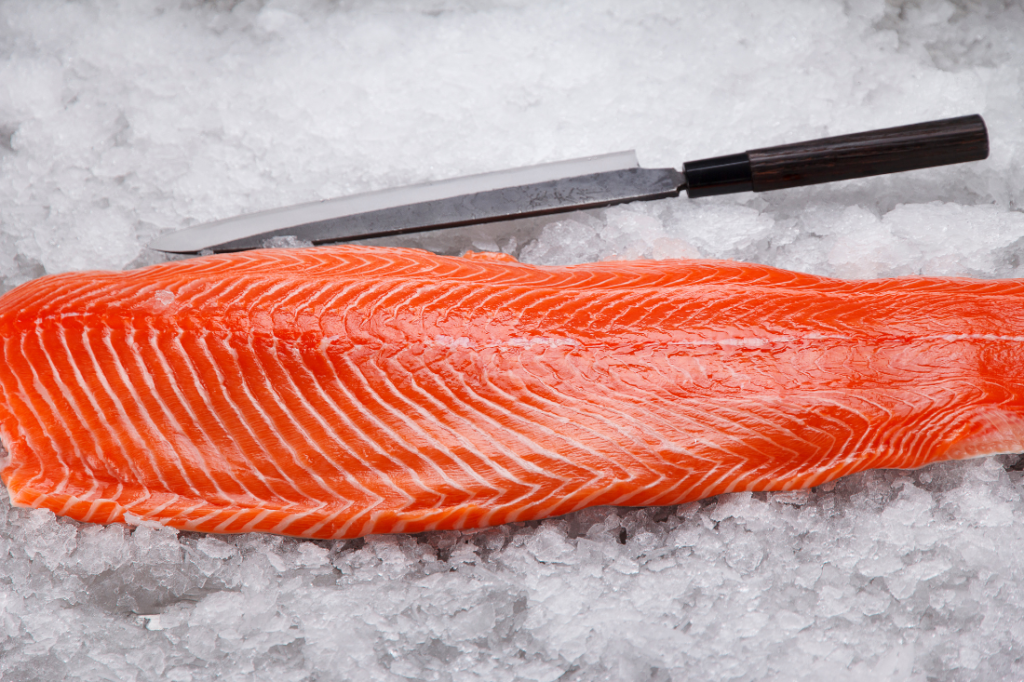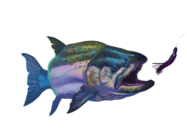 Book your Exclusive Ketchikan, Alaskan Fishing Adventure Easily Online​ Now!
Fantastic Experience – Had a great time with Captain Lukas on a multi day fishing trip. We had two incredible days catching the maximum allowed amount of silver salmon (coho), halibut and lingcod… read more both days. Also landed many Rockfish, some Pink and a King salmon. Then two days of normal fishing catching halibut and flounder. Combination of trolling and bottom fishing. Prepare to jig! I took home 50lbs of fish. The fish are taken to a processing plant and packaged. I picked up the boxes on my way to the airport and checked them as baggage. On top of great fishing, we were fortunate enough to see humpback whales taking breaths behind and around the boat. Truly surreal. The boat was nice and clean. Fit five mostly large men comfortably. Captain Luke was friendly, knowledgeable and an extremely hard worker. Running the boat, baiting hooks, watching the lines, checking weather, netting fish, while keeping an eye on the people. All being done in what felt like a safe and controlled manner. I highly recommend fishing with Captain Luke. We had a great time and hope to make this a regular trip.

travisrH2853FF


September 11, 2022

Great fishing with Capt Lukas of Ketchikan's Finest Fishing Charters – My grandson and I fished with Capt Lukas in July for the third year in a row. We always have a great time and get a lot of fish. Capt… read more Lukas is hard working fishing Captain. Highly recommend fishing with him in Ketchikan or Florida in the off season. Frank Grubka.

Muskie48


September 6, 2022

Capt Luke is the man!!!! – 5 stars doesn't do him justice. I wish there was a sixth star. Captain Luke did an amazing job taking care of my family, friends and myself. He was… read more very professional yet very easy to talk too. He made fishing fun while he explained his techniques which added to the excitement of slaying some monster fish. Fished several days with him and each was just as fun as the first. I already have 2023 and 2024 booked and can't wait for next years trip.

VinoRosso007


September 2, 2022

Ketchikan Fishing Charter – Lucas, our captain, provided an excellent tour. He knew exactly where the fish were hiding. We caught our limit of halibut then fished for salmon. We ended up with over… read more 40 pounds of filets. I highly recommend this tour, ask for Lucas, you won't be disappointed!

979kiml


September 13, 2022

Lucus put us on the fish all day. Awesome trip and awesome Captain. We look forward to fishing with Lucus agin soon.
James & Jacqui

jamesmV6711SI


November 14, 2022

A whole bunch of fish – Fishing with Lucas was excellent . Was constantly on the fish. Even on days when nobody was catching, WE WERE !!! Lucas is who you want for a guide. HAD… read more A GREAT TIME.

teresaeZ7846AZ


October 9, 2022