Due to popular demand, I've compiled my favorite halibut fishing jigs for catching halibut in Alaska. Ketchikan's Finest Fishing Charters runs halibut fishing tours during the summer months from May through September. We catch tons of halibut in all sizes using the jigs I'm going to mention below. 
Favorite Halibut Fishing Jigs: Rattle Paddle
By far my favorite halibut fishing jig has to be the Rattle Paddle series from Ling Ling Jigs. Consequently,  don't be fooled, not only can you catch monster lingcod with this lure, the halibut absolutely love it too! It's my go to lure for halibut and lingcod. Match up the Rattle Paddle with one of their 10 oz jig heads and you'll be in for a real treat.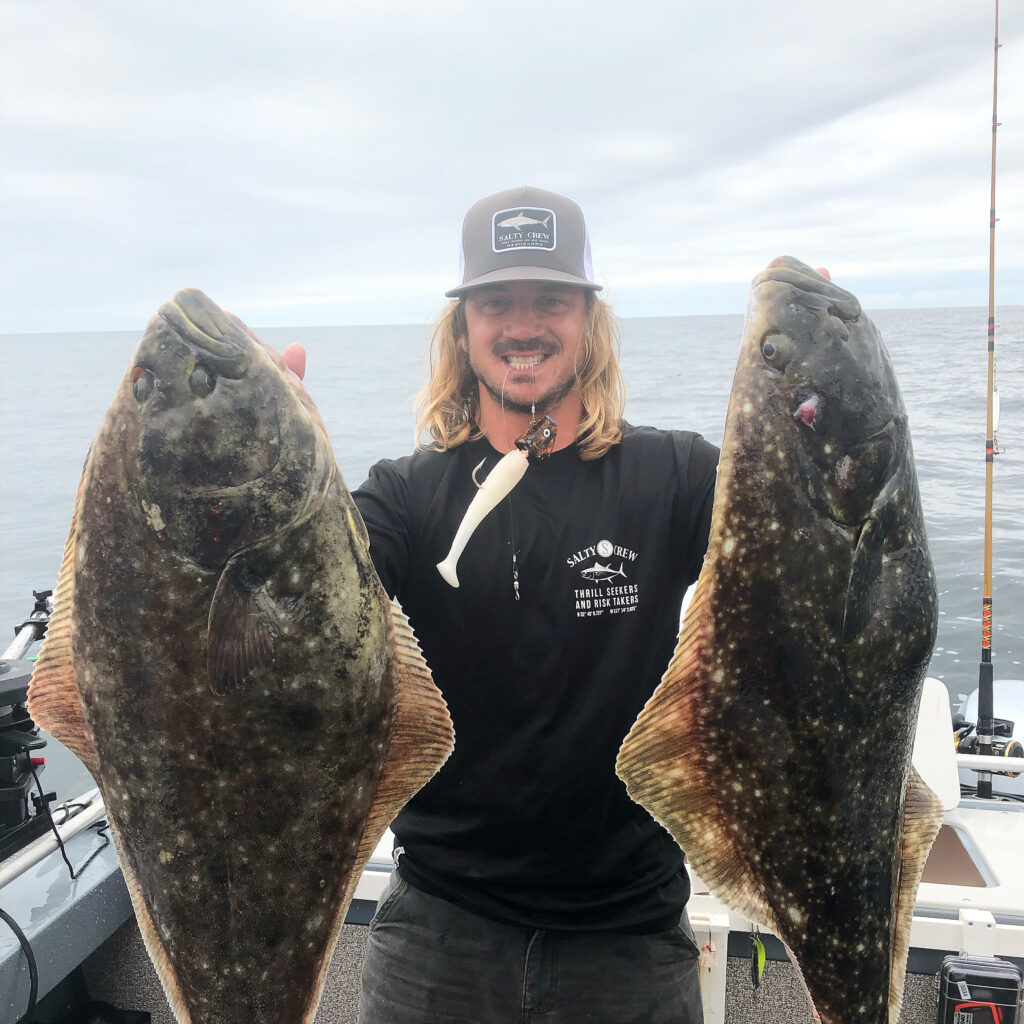 Halibut Fishing Jigs: Grub Tails
The second favorite on my list has to be the Mega Smaka Grub made by Ling Ling Jigs. Paired up with a weighted jig head and a glow in the dark grub makes for the ultimate combination of presentation and action. Halibut simply can't resist these grubs working off the bottom. You can also pair these grubs up with natural chunks of bait, or artificially scented baits, such as the Fishbites Squid Chunks.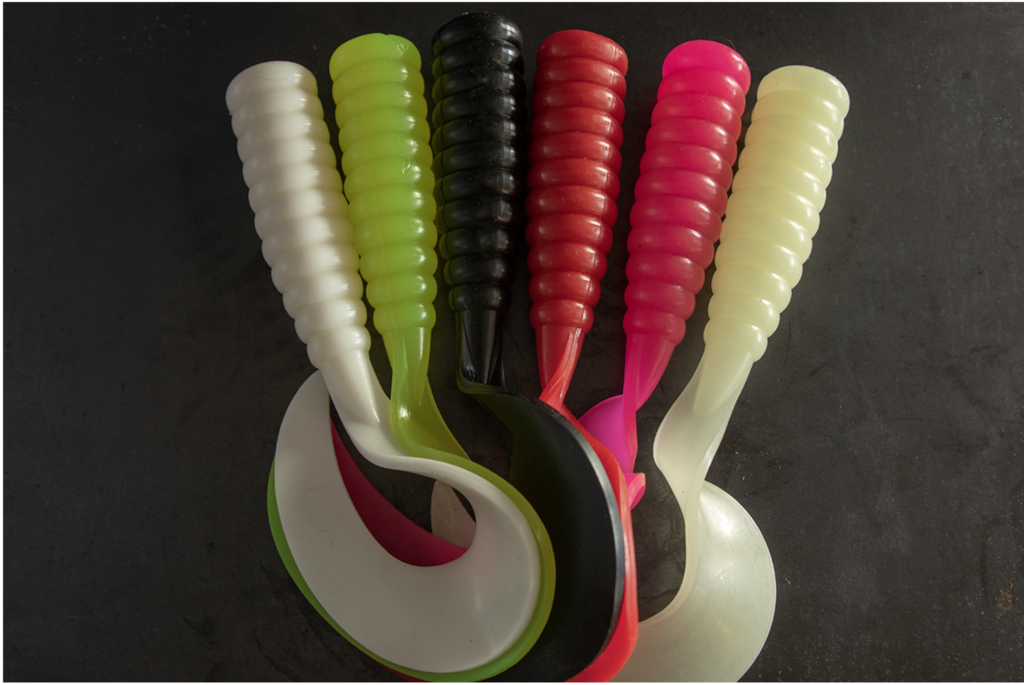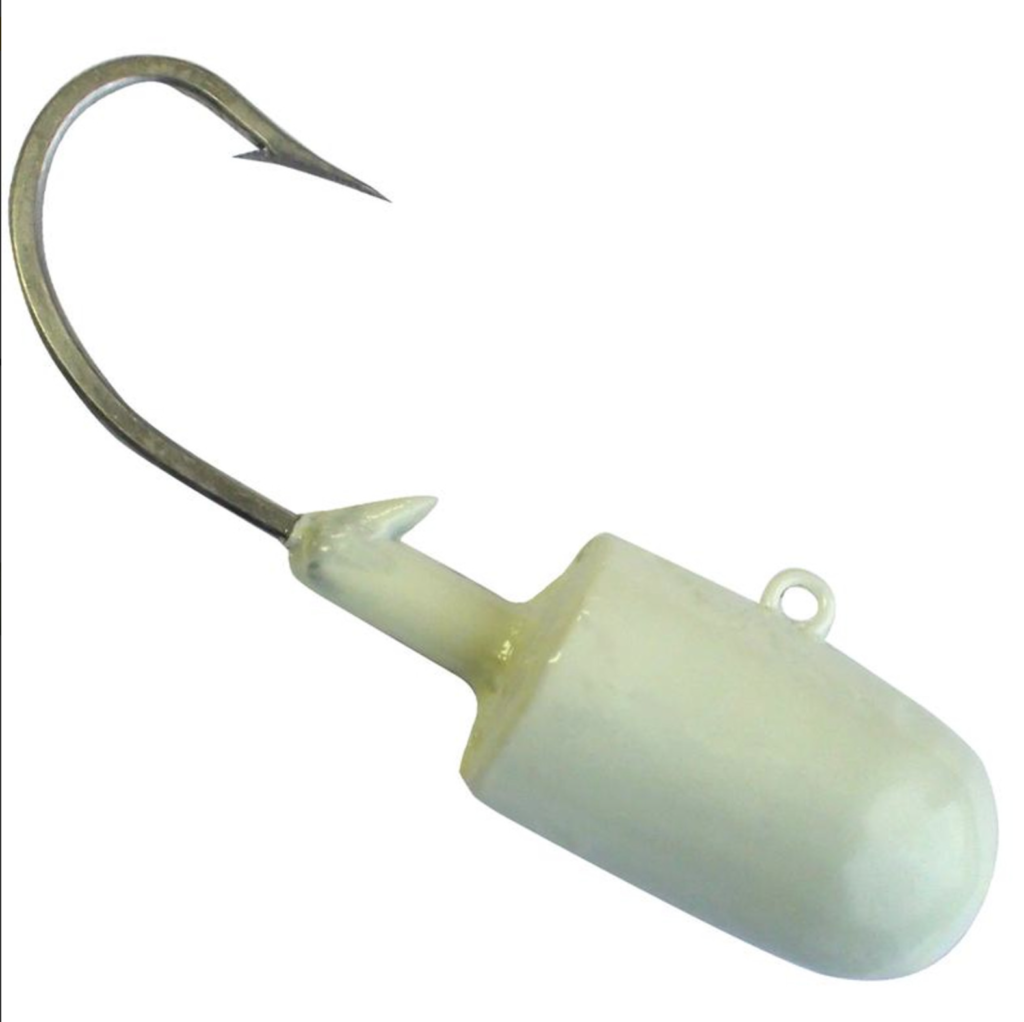 Metal Jigs Halibut Fishing Ketchikan
Certainly my two favorite jigs for halibut fishing in Alaska have some similarities. So let us introduce the metal jig to the conversation. Metal jigs are one of the most versatile lures on the planet, in any of the world's oceans. Whether it's deep dropping for grouper and snapper or vertical jigging for pelagics like tuna and wahoo. Any experienced ocean angler should have a form of metal jig on hand. 
Furthermore, this translates to the Alaska fishery and catching halibut in Alaska along with Pacific cod, rockfish and lingcod. Metal jigs are such an effective lure because you can work the entire water column. This makes it a perfect lure for Ketchikan halibut fishing charters. Metal jigs fall like a injured baitfish, but also retain the flexibility to be retrieved rapidly to instigate a bite. Specifically halibut fishing with metal jigs in Alaska you want to work them off the bottom upwards and let them descend back to the bottom. Typically the halibut bites on the descent.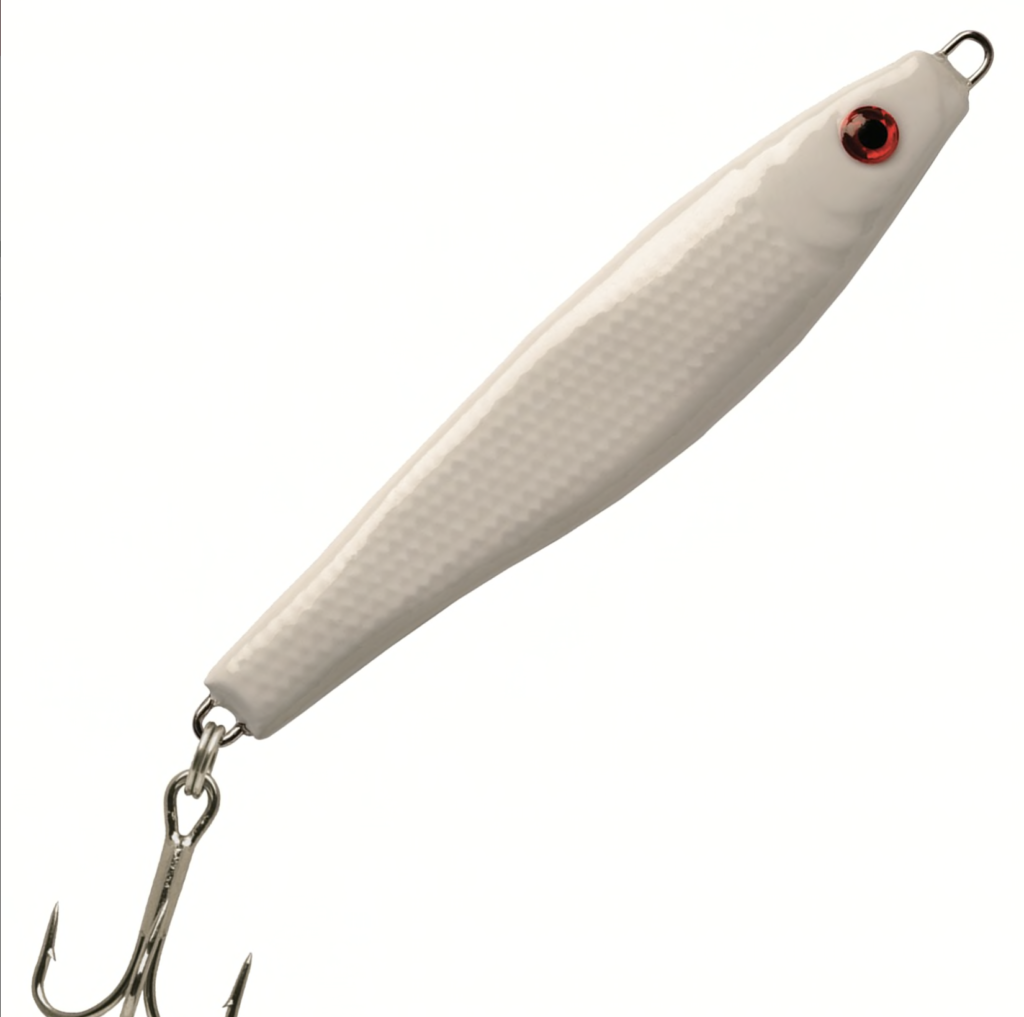 Halibut Fishing Ketchikan Alaska – Weighted B-2 Glow Squid
Let's introduce the B-2 glow squid, one of the most widely used halibut fishing artificial attractant lures in all of Alaska. The B-2 squid illuminates the water column with its immense glow profile. Knowing this and the fact that the waters are dark on the bottom where the halibut dwell makes a great case for the B-2. B-2 squids are an all in one lure, ready for any halibut fishing rod with hopes of catching. Halibut fishing in Ketchikan with B-2 squid as the glow attractant is widely popular in Southeast Alaska when fishing for halibut. Be sure to have one on hand for your next halibut fishing adventure. Adding synthetic scent like Pro-Cure Butt Juice adds another level of attractant when bouncing bottom with your weighted B-2 glow squid.