Salmon

Fishing

Report July

Salmon

fishing

in

Ketchikan

didn't disappoint during the second week of July. Due to the influx of king

salmon

returning to spawn along with

silver

salmon

and pink

salmon

. This made the

fishing

nothing short of phenomenal for

salmon

fishing

tours in

Ketchikan

.

Salmon

fishing

charters

enjoyed good weather combined with short boat runs to the best grounds. In addition the

salmon

were hungry as they made their way in to spawn in the streams. All of this culminated in big catches!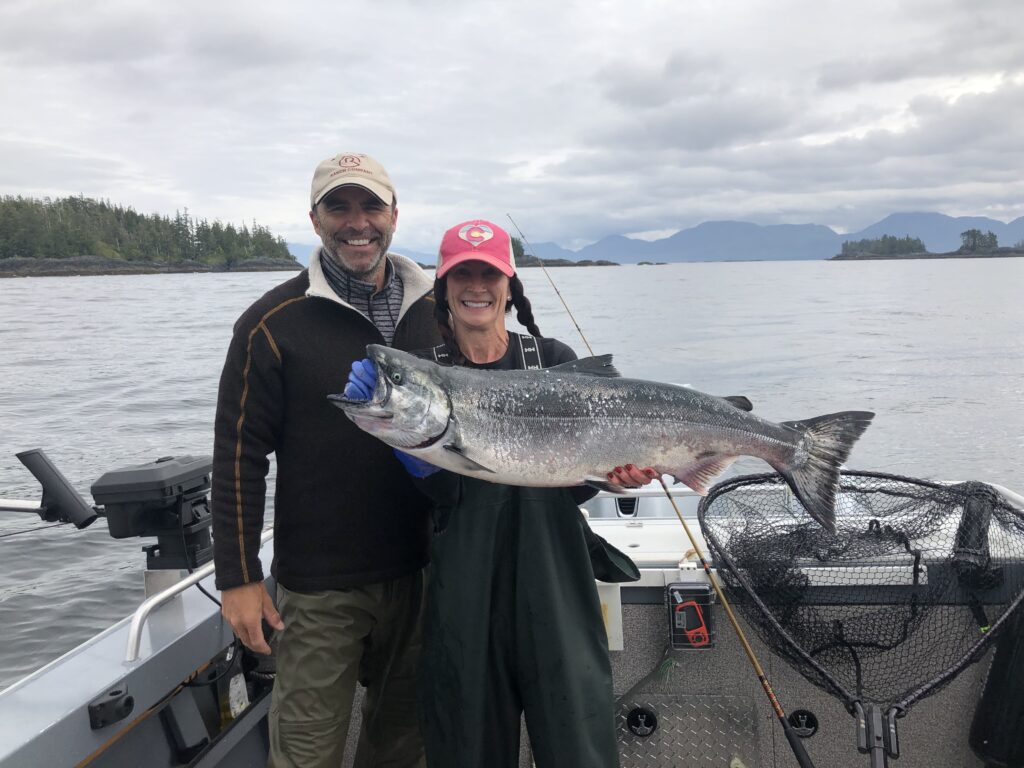 King
Salmon
Fishing
Ketchikan
Fortunately for those visiting
Ketchikan
we have an absolute world class
salmon
fishery. Mountain  point and herring cove offer up a close boat ride from downtown with phenomenal
salmon
fishing
. Late June and early July delivered good catches of
king

salmon
ranging from 10 to 25 pounds. But that's not all, we also saw silver
salmon
starting to push in along with pink
salmon
. Trolling
salmon
fishing
lures and baits from 40 feet down to 130 feet we were able to target king
salmon
feeding in close proximity waters. This in turn resulted with ecstatic
fishing
guests who were able to rejoice over their once in a lifetime king
salmon
catches.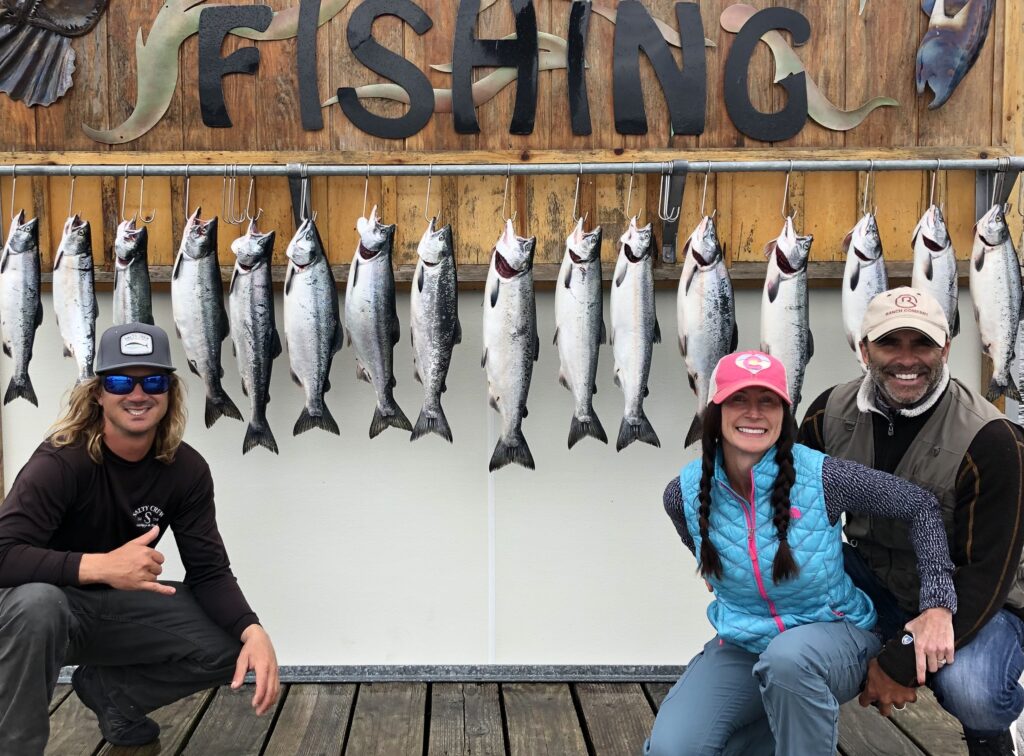 Halibut and
Salmon

Fishing

Charters

While the main species on target is the king

salmon

in July.  Let us not forget about the absolute red hot halibut

fishing

that takes place in

Ketchikan

during the same time. Once again our

combination

fishing

charters

guests were able to experience the best of both worlds. Catching

halibut

in great numbers by jigging halibut rigs with fresh chunked bait. This resulted in boat limits of halibut on the majority of days this week. The sweet spots continued to produce good numbers and great size halibut. Furthermore, with the halibut

fishing

being so good, we were able to tack on multiple catches of

salmon

while trolling. If white meat is your preference then we suggest jigging for rockfish and lingcod in lieu of

salmon

fishing

.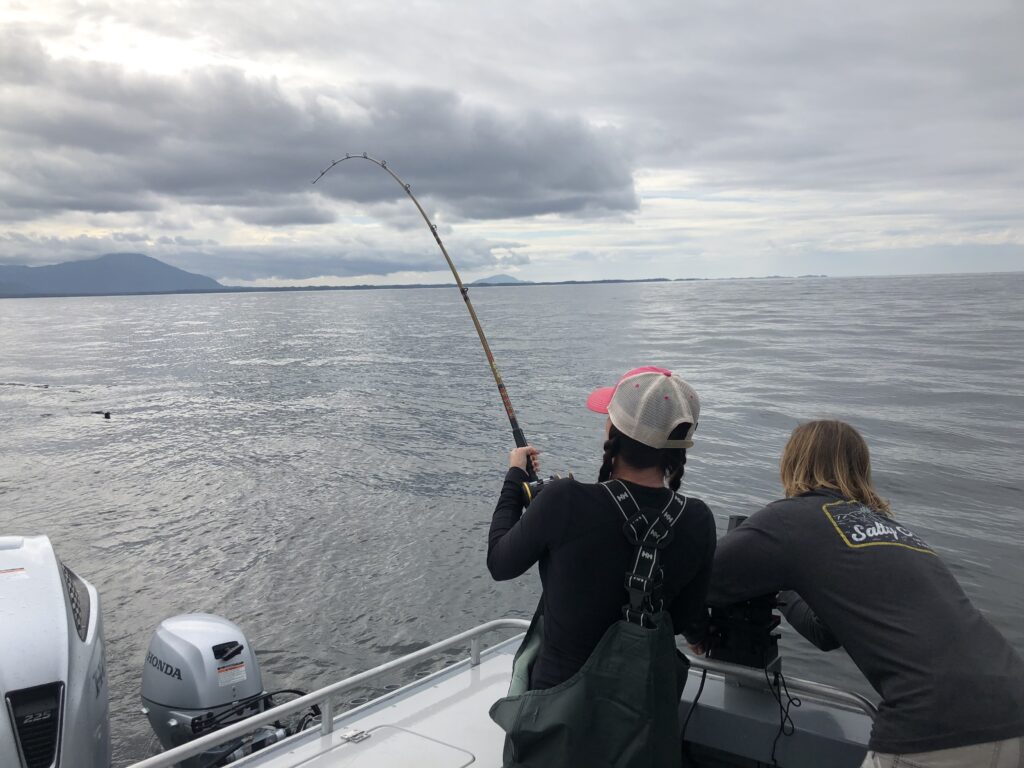 Ketchikan
Cruise
Ship
Fishing
Shore
Excursions
The highlight of any vacation is always up for debate between family and friends. With that being said,
Ketchikan
fishing
excursions
most likely will take the cake amongst fisherman of the group and non fisherman alike. First, we believe this to be true not only because of the outstanding
fishing
in
Ketchikan
. But furthermore the unparalleled beauty of the surrounding waters and abundant wildlife.
In addition, with no experience needed for our
fishing
tours we continually make first timers elated with their Alaskan catches. For example, jigging for halibut and rockfish is as easy as one, two, and three. Our expert captains have novices and experienced anglers catching lots of halibut,
salmon
and rockfish this week. Without the need for tons of experience this
Ketchikan
fishing
tour makes a memorable experience for families of all sizes.