Ketchikan

Fishing

July Report

Fishing in Ketchikan sets fire for the month of July. Daily Ketchikan shore fishing excursions caught their limit of halibut in a short time. Combination salmon and halibut fishing charter have the opportunity to catch salmon afterwards. With that being said, it made for a great way to spend the day catching king salmon, silver salmon and pink salmon trolling. For those who want to catch all the species on offer, July provides just that. 
Ketchikan

Halibut

Fishing

Tours

Halibut fishing in Ketchikan during the month of July sets itself apart. Consistency is the name of the game when it comes to halibut fishing Alaska in July. Each one of our halibut fishing charters caught their limit of halibut and more for the first week of July. In addition to red hot halibut fishing the other species heated up as well. As discussed below all the species of salmon have arrived in local area waters. Furthermore, this in turn reaches a climax for the midsummer months with everything on tap. Whether it's catching giant halibut or trolling for salmon or jigging rockfish and lingcod.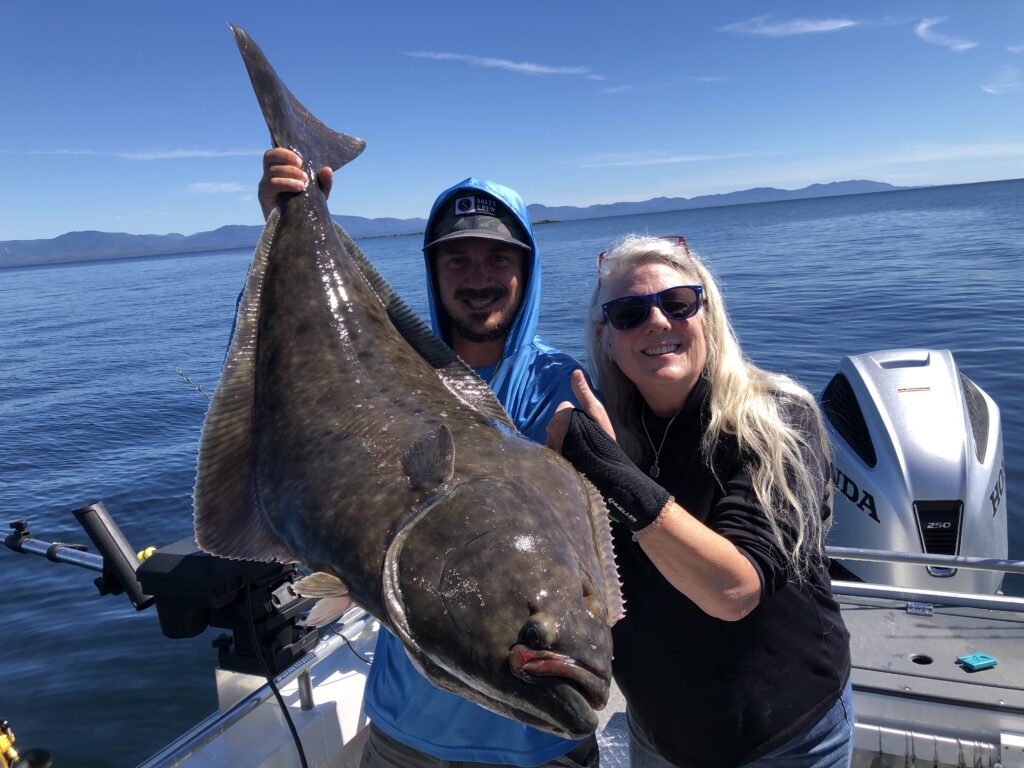 Ketchikan
Salmon
Fishing
Shore
Excursions
Salmon fishing in Ketchikan is a way of life and the top reason it retains the title as, "Salmon Capital Of The World." For cruise ship guests visiting Ketchikan this fishery is by far the most popular fishing tour to choose from. In addition, there's an abundance of salmon that infiltrate Ketchikan in the summer months. the quick run to the grounds makes it a popular choice for all. Ketchikan salmon fishing excursions in the first week of July enjoyed the bounty of king salmon, silver salmon and pink salmon. With no experience needed or age limitations salmon fishing charters make for a perfect experience for the entire family. Feel at ease with calm waters, great fishing and an experience built for the whole family to enjoy.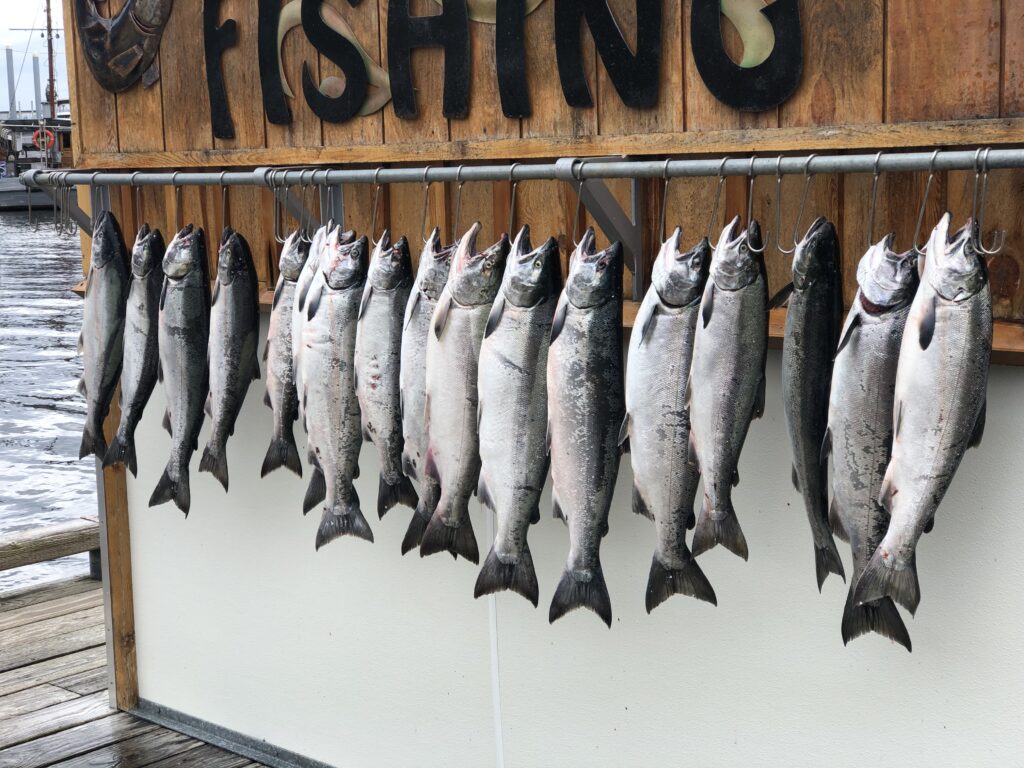 Ketchikan

Family

Fishing

Tours

Ketchikan cruise ship guests enjoy the spoils of the wild Alaska salmon run with our specialized fishing tours for families. Family fishing trips in Ketchikan begin when we pick you up directly from your cruise ship berth. Then we set off on a short scenic boat ride to the richest salmon fishing in Ketchikan. The beauty of this family fishing tour lies in the quick boat ride, calm waters, abundance of fish and unlimited scenery.  For these reasons salmon fishing charters in Ketchikan are the highlight of most cruise ship guests. Making it a top choice among fishing excursions. One can expect to catch king salmon, silver salmon and pink salmon in the month of July.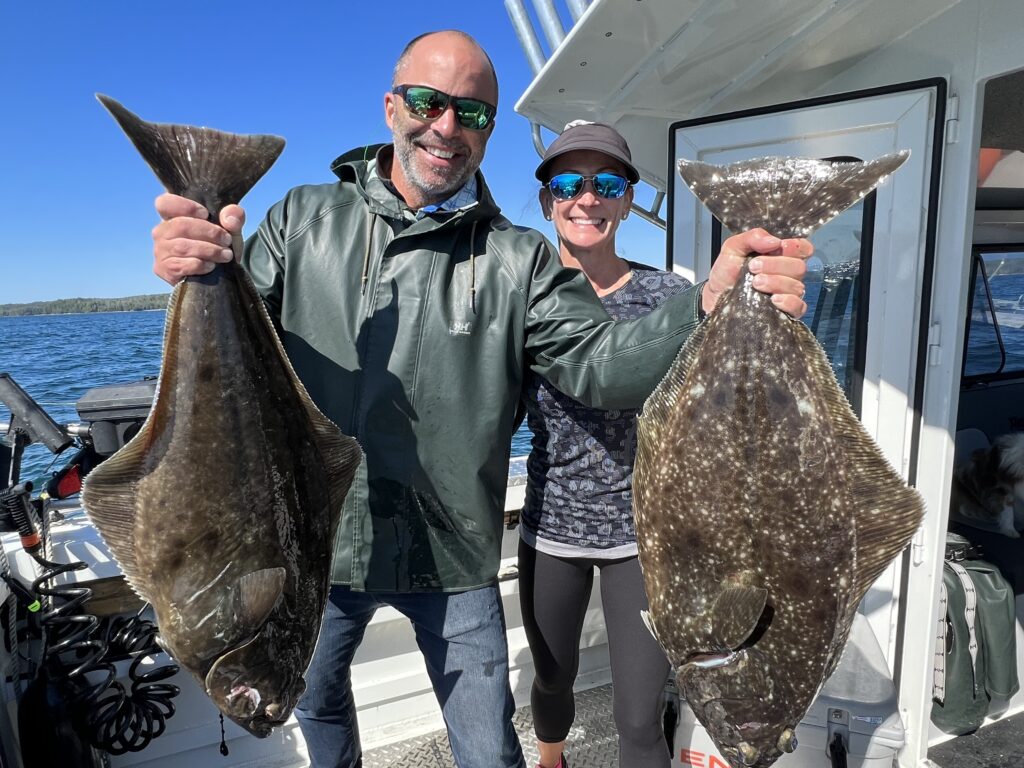 Halibut and
Salmon

Combination

Fishing

Charters

July delivers excellent fishing for both halibut and salmon. First, for our combination fishing charters we start out jigging halibut in waters from 200 to 300 feet. We made quick work of halibut with anglers catching their boat limits in no time. Secondly we switched to catching king salmon on the troll. In addition to king salmon the first pulses of silver and pink salmon showed up to add some diversity to the catch bag. Furthermore we provide processing and shipping options of your fresh Alaskan catch. This in turn means you can have your Alaska bounty professionally processed and shipped directly to your doorstep upon return to the lower 48.