Ketchikan Fishing Report
June
The month of
June
ends with a bang for halibut fishing charters, salmon fishing charters and whale watching excursions. We can't say enough about the last week of
June
really producing on all fronts. In this Ketchikan
June
fishing report we're going to into great detail about each of the trip options results this week and why it's worth noting. As the Alaska summer fishing and whale watching season progresses wrapping up
June
and into July it simply gets better and better.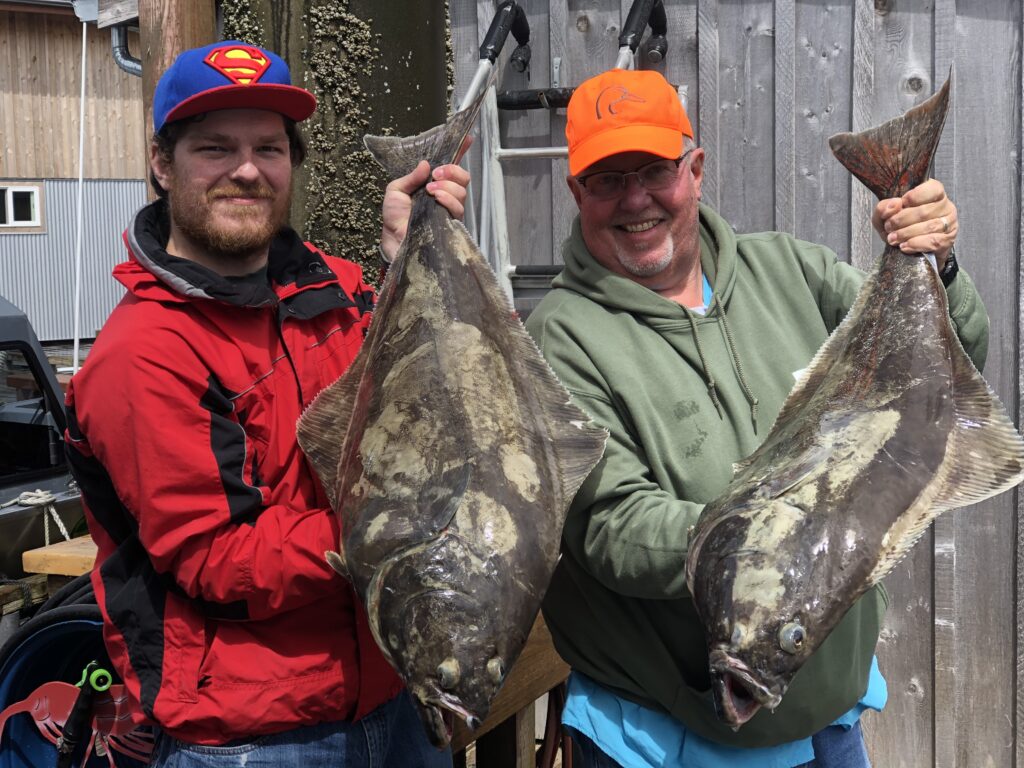 Cruise Ship Fishing Shore Excursions Ketchikan
First and foremost lets dive right into what our cruise ship guests were able to experience on our specially designed fishing shore excursions right here in Ketchikan. With the cruise ship visitors  in mind we specifically designed three kinds of trips to maximize their time in port, all while experiencing the true Alaska wilderness adventure. Salmon fishing excursions were a huge success in this final week of
June
as fishing clients landed multiple king salmon on each trip out of Ketchikan. Salmon fishing shore excursion clients are met right at their cruise ship and whisked away to the rich fishing grounds encompassing the, "Salmon Capital of The World." With no time wasted we had trolling gear setup with step by step instructions on how to land a king salmon. This in turn led to wildly successful results with anglers of all ages and experience levels catching king salmon.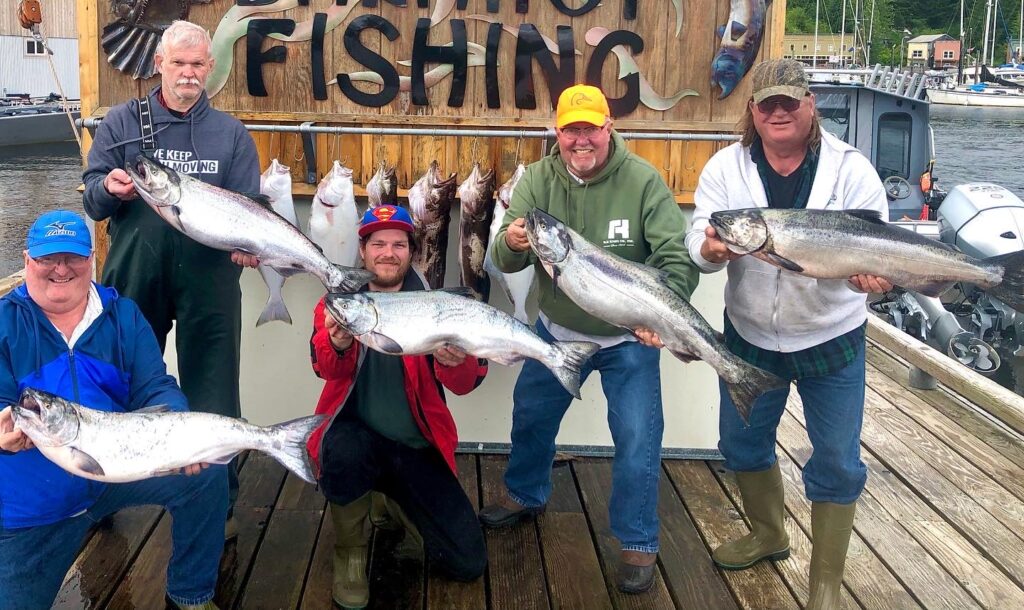 Ketchikan Halibut Fishing Charters
Boy oh boy did we have a ball with halibut fishing in the final week of
June
. As predicted the water temperatures correlated with an incredible week of halibut fishing in Ketchikan. The logbook tells the tale as each of our halibut fishing charter trips maxed out limits with each angler enjoying the spoils of an Alaska caught halibut. The fish rack per day went like this – 5 halibut kept and over 10 caught, 6 halibut retained and 1 king, 5 big halibut retained and 2 lingcod, 4 halibut kept and a dozen rockfish, 4 halibut kept and 5 released. Does it get any better than this? Yes, it does! With our expertise on the best halibut fishing spots, we were able to catch the halibut with such efficiency that we had time leftover for jigging lingcod and rockfish or trolling for king salmon.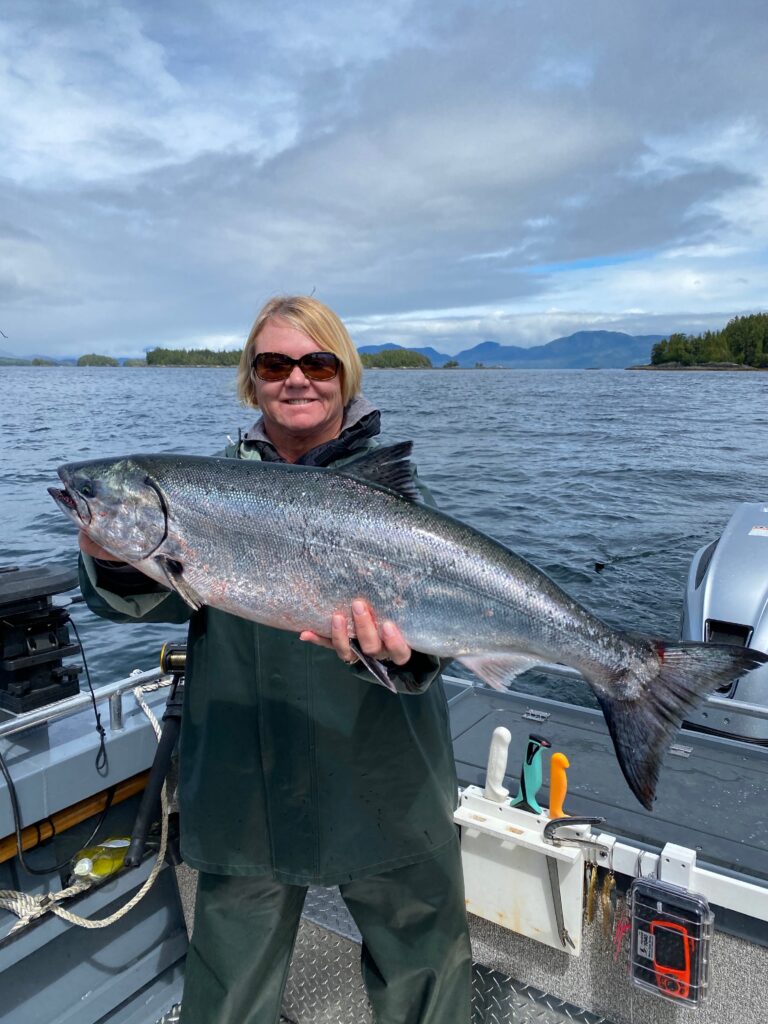 What should we do when visiting Ketchikan
We get this question all of the time and as the ambassadors to this area of the world we take pride in giving you an an honest opinion. We may be biased in as sense but our experience the only way to truly experience Southeast Alaska is to get out on the water. Whether you're booking a relaxing and fun whale watching and eco wildlife tour or heading offshore in search of monster halibut. The sights, sounds and knowledge gained from experiencing breaching humpback whales to seals, sea lions, and soaring eagle, what more could you ask for when it comes to a symbolic representation of Alaska. For these reasons we recommend the cruise ship fishing shore excursions for salmon and halibut in the 4 to 5 hour durations, or the relaxing serenity of an adventure filled whale watching and eco tour in the four hour duration. In spite of these amazing options, if you plan to stay on foot there's absolutely a great deal of history to take in from the historic downtown creek street to Totem Row in the native Saxman village. If you only had time for one thing it's without a doubt getting on the water and seeing the unprecedented nature that checks the mark for us.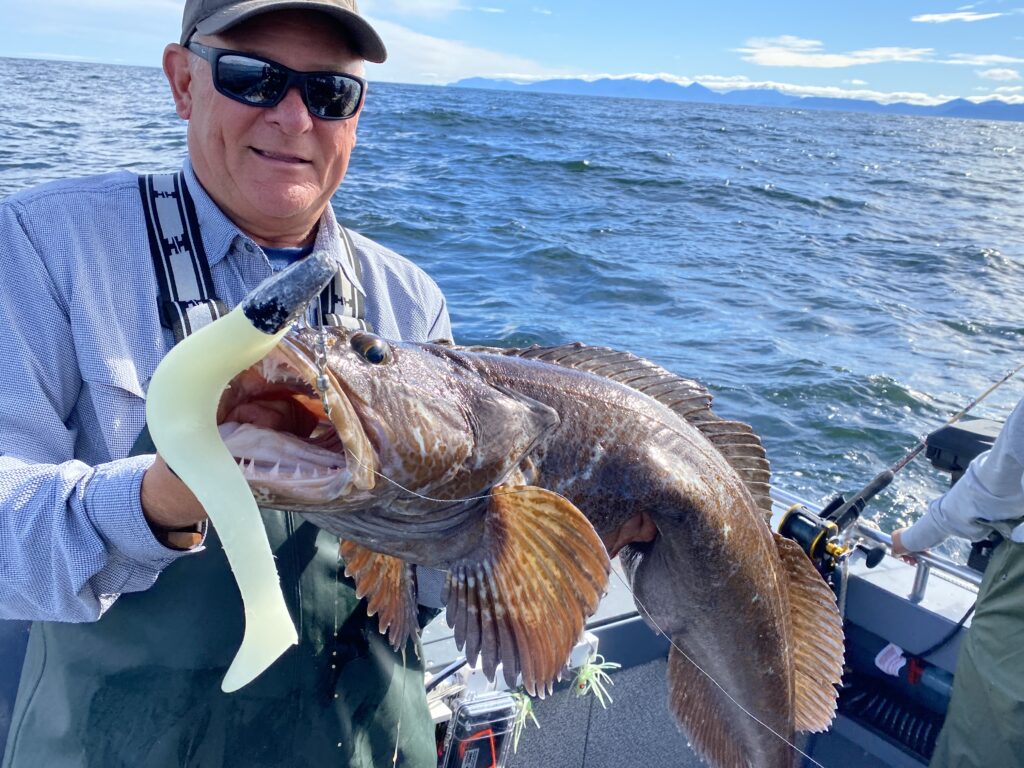 Whale Watching Tour Shore Excursions Ketchikan
In addition to the sport fishing charters going extremely well in the final week of
June
, we're also seeing big numbers of humpback whales in the Ketchikan area. Humpback whales migrating north from the winter season in the south come to Alaska waters annually during the summer to feed. Right on schedule for the height of our whale watching season we've seen numbers of humpback whales bubble feeding on herring, krill and candlefish. In addition to the whales we also saw a lot of harbor seals, Stellar sea lions and bald eagles. There's so much to see on this exciting Ketchikan whale watching tour that it pays to have everyone scanning in every direction. Moreover the Orca whales have been present as the height of king salmon season reaches its full potential and that just so happens to be one of their favorite food sources. Book your trip on this Ketchikan whale watching excursions to see whales, seals, eagles and so much more.