Fishing Charters in Ketchikan, Alaska opened the season up during the first week of May with Halibut fishing charters. Halibut fishing charters targeting halibut, cod and rockfish saw great early season fishing while the water temperatures were still relatively cold. These colder water temperatures generally keep the fishing from "heating up" until the months of June, July, and August. This is why local fishing captains refer to May as "maybe" in reference to clients maybe catching their prized halibut this early in the season.
Halibut Fishing Charters Ketchikan Alaska
The reason fishing charters in Ketchikan in May were primarily focused on Halibut fishing is because the king salmon fishing has yet to ramp up. This in combination with Alaska Fish and Game Department having the retention of king salmon closed for commercial, recreational and charter fishing throughout the surrounding waters of Ketchikan until June 15, has kept most salmon fishing charters off the waters. Ketchikan salmon fishing charters are being run as a catch and release trip by certain companies. Furthermore, the only trip offered and the kill rate of catching and releasing salmon is so high that most companies choose not to offer this trip until the season is open for retention.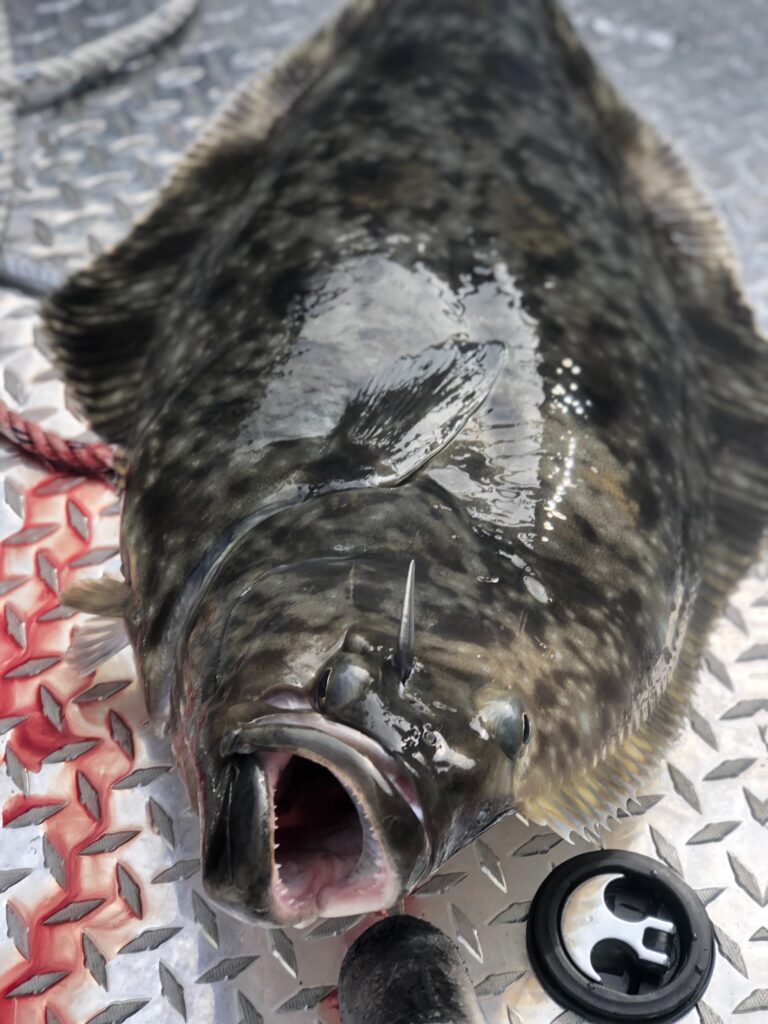 Knowing the preface of the fishery around Ketchikan, including the regulations and waterways  that make up this region, give visitors an insight on what fishing charter is best for them. With that being said, we encourage halibut fishing charters in Ketchikan during the month of May. This ensures your best probability of not only catching your Alaskan bucket list species, but being able to have halibut, cod,and rockfish processed and shipped home. The previously mentioned species tend to reside on the bottom of the ocean, and for that reason we use bottom fishing tactics as the main strategy to catch them.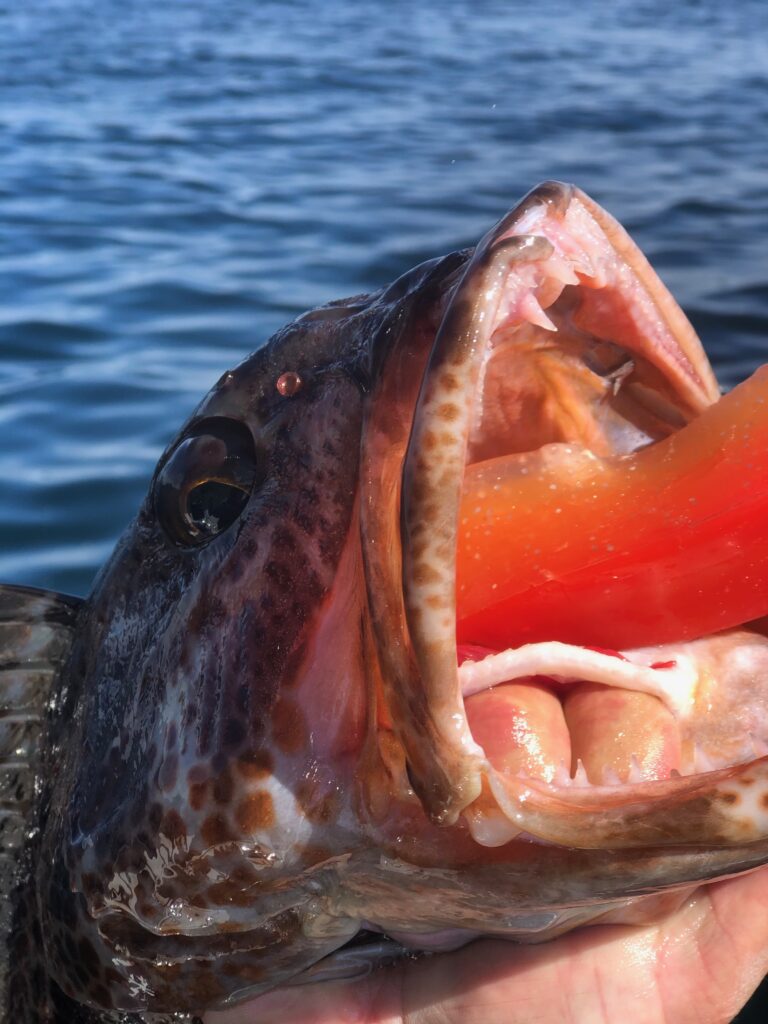 Halibut Fishing Charters in May 
While we previously mentioned halibut fishing in May is referred to as the "maybe" month  because of the lack of consistency, this year we saw good early season fishing. Charter halibut fishing for meat fish in the under 40'' range was caught on every trip. Also not to mention fish in the "slot" were caught and released with an amazing consistency. The keeper charter halibut in the range of 8-40 pounds kept clients smiling from ear to ear. Then when we would hook a "barn door" halibut upward of 100 pounds, it took the entire group to get them boatside for a quick picture before a safe release.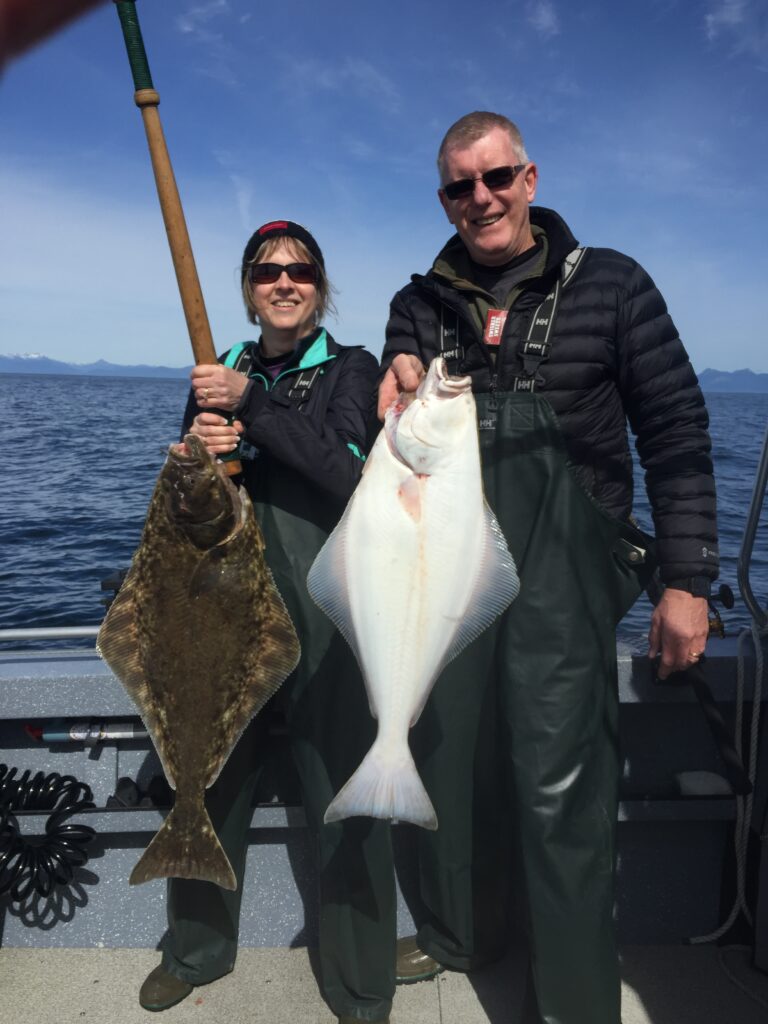 Halibut Fishing Charters – Best Bait For Halibut
The best bait for Halibut during the early months seemed to be herring, which undoubtedly is agreed upon as one of the best baits for halibut in Alaska. Certainly this has to do with the food sources on offer this time of year and the oily makeup of the herring that halibut just can't resist. In addition to the smell of herring the reflective scales shimmer amongst the lure  combinations we use to catch Alaskan halibut. Jigs also worked particularly well for Halibut,  especially when they were tipped with Fishbites squid chunks. In conclusion, I would say it was  a great first week of early season halibut fishing in Ketchikan, Alaska and the best still to come.